Design Coffee Aroma Pro
Design coffee machine for 12 cups
Aroma-development due to gentle brewing process
Electronically controlled brewing
24 h switch-on timer function
Extra large controls
Illuminated LED display with digital clock
30 minutes keep warm
Aroma protection glass jug with level indicator and ergonomic handle
1.7 litre water tank with water level indicator
Removable lock-in filter insert (filter paper size 1x4)
Drip stop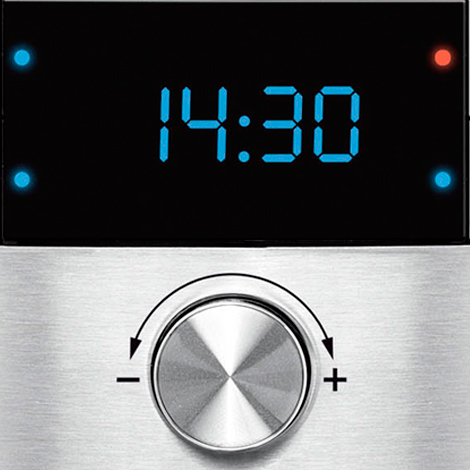 24 h switch-on timer function
With the 24  h switch-on timer function, you can program the coffee machine so that your coffee is freshly brewed on time, at a preselected time.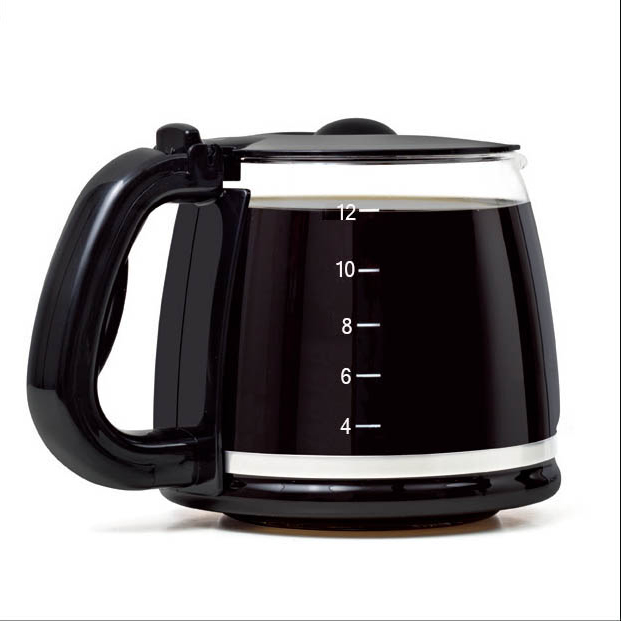 Aroma-Function
Aroma development by gentle brewing method, electrically controllable. The aroma function gives the coffee a more intense taste.
Includes aroma protection glass jug with level indicator and ergonomic handle for 12 cups of coffee.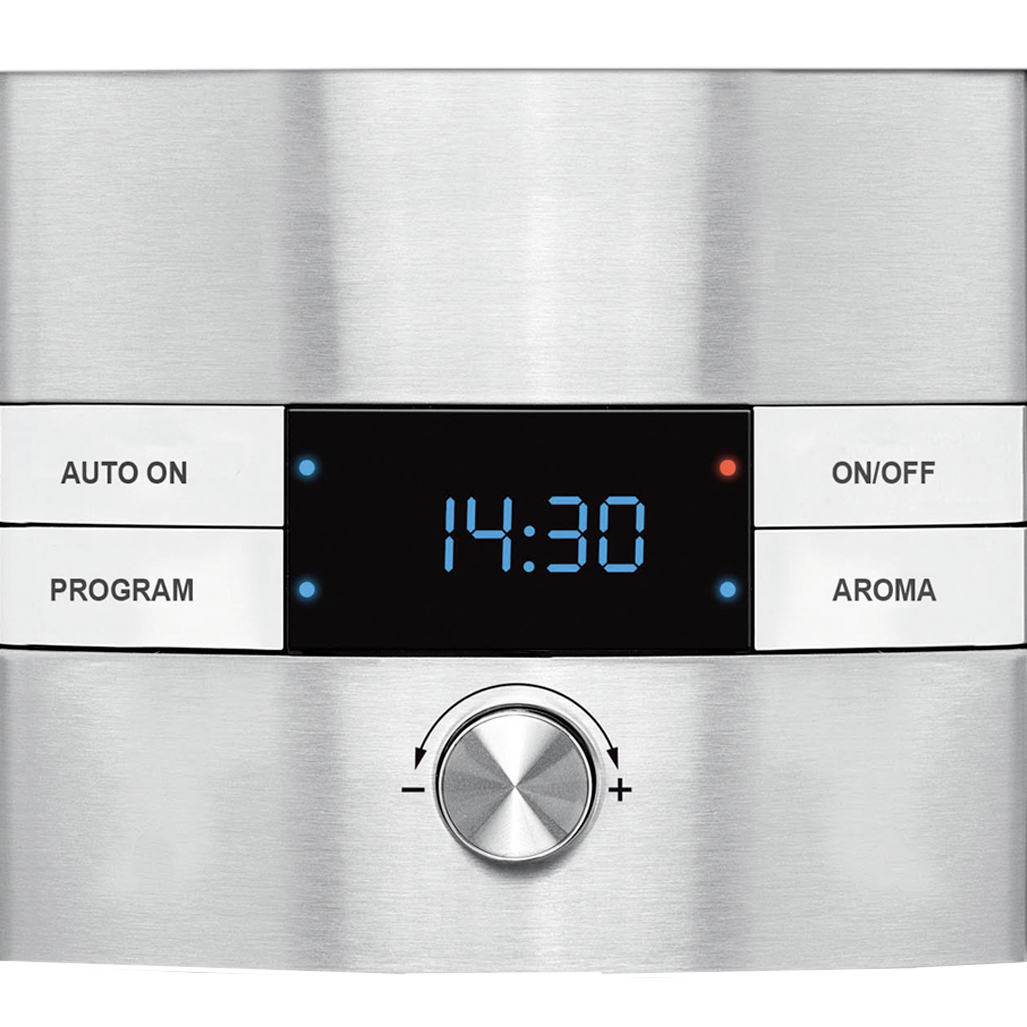 Extra large controls
Extra large controls with illuminated LED display and digital clock
| | |
| --- | --- |
| Art.-No. | 42704 |
| Dimensions: | W x D x H: 231 x 222 x 360 mm |
| Power consumption: | 220 - 230 V / 50 Hz / 950 Watt |
| Weight: | 2.7 kg |
---
Here you will find the most frequently asked questions and the corresponding answers to this article.
Die Anzeige leuchtet nicht, aber der Stecker ist eingesteckt.
Kontrollieren Sie die Stromversorgung und Steckdose.
Das Gerät ist eingeschaltet, aber die PROGRAM-Taste reagiert nicht.
Kontrollieren Sie, ob die Uhrzeit eingestellt ist.(Siehe: "Die Uhrzeit einstellen" in der Bedienungsanleitung)
Das Gerät ist eingeschaltet, aber die AUTO/ ON-Taste reagiert nicht.
Die AUTO/ON-Funktion ist betriebsbereit, wenn die PROGRAM-Taste aktiviert und Uhr- sowie Einschaltzeit eingestellt sind.
Es fließt während des Brühvorganges kein Kaffee durch den Filtereinsatz.
1. Nach Aktivierung des Brühprozesses dauert es ca. 30 Sekunden bis der Kaffee durch den Filtereinsatz in die Glaskanne fließt.
2. Kontrollieren Sie, ob der Gerätedeckel richtig geschlossen ist.
3. Kontrollieren Sie, ob die Glaskanne mit Deckel korrekt platziert ist.