Design Espresso Advanced Barista
Coffee in Coffee-Shop Quality
Programmable sieve-holder espresso machine
With integrated conical grinder
11 grinding grade settings
Watch product video now
Prices incl. VAT and shipping costs
Ready to ship today,
Delivery time appr. 3-4 workdays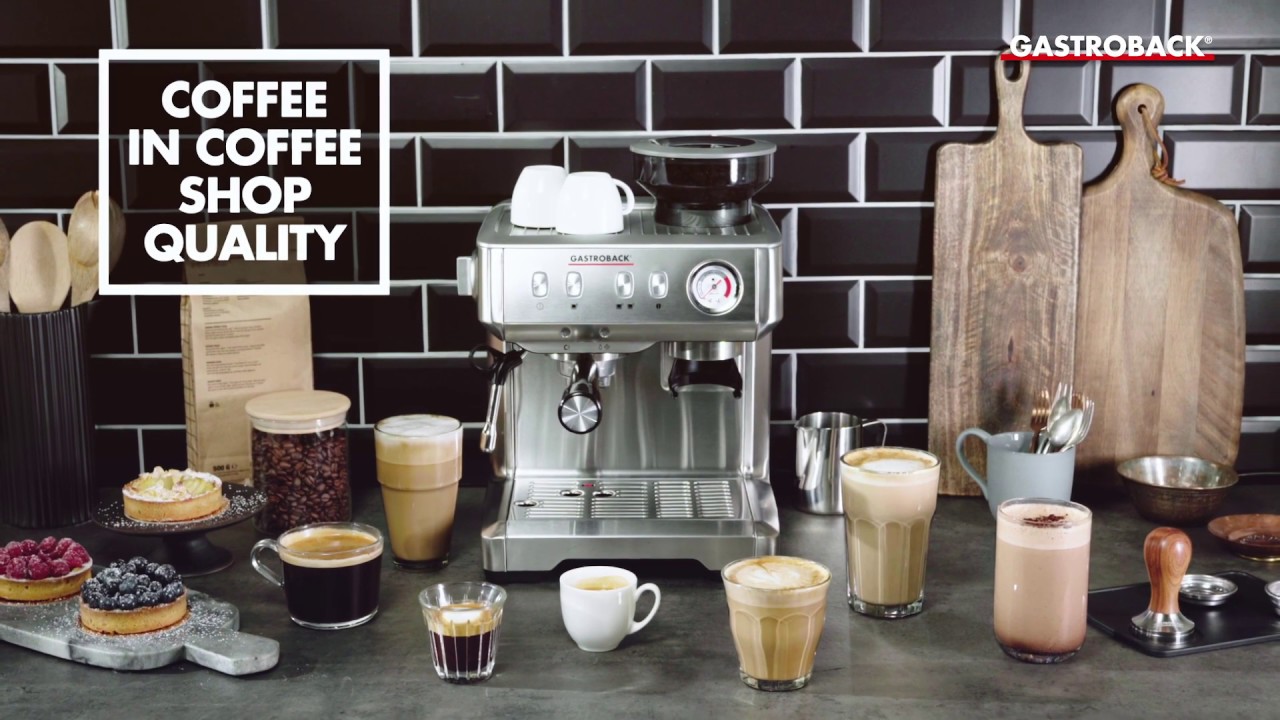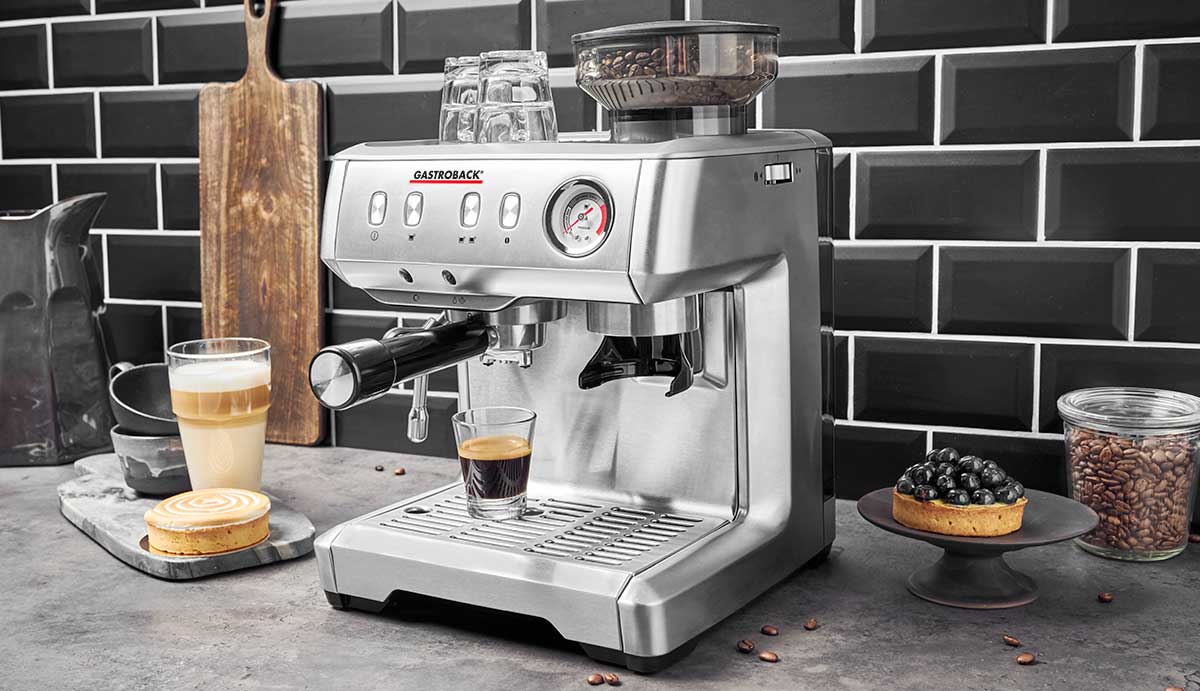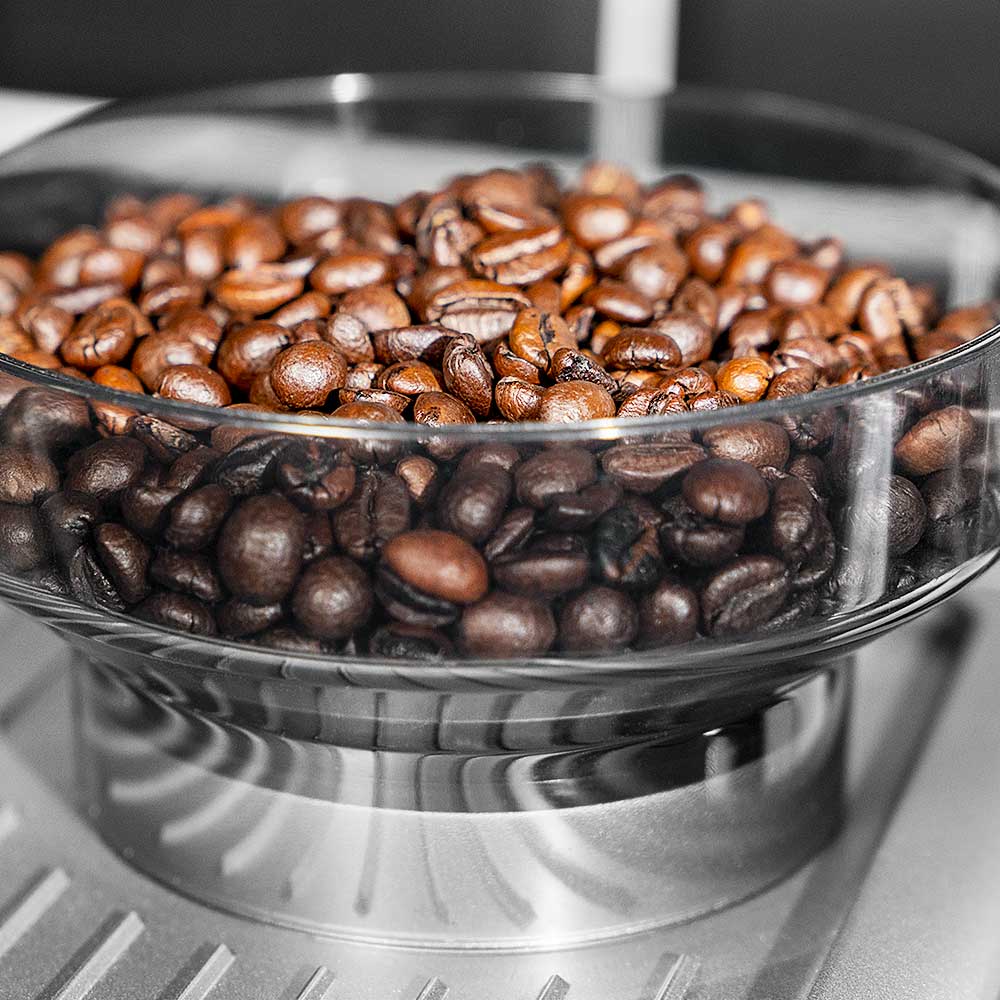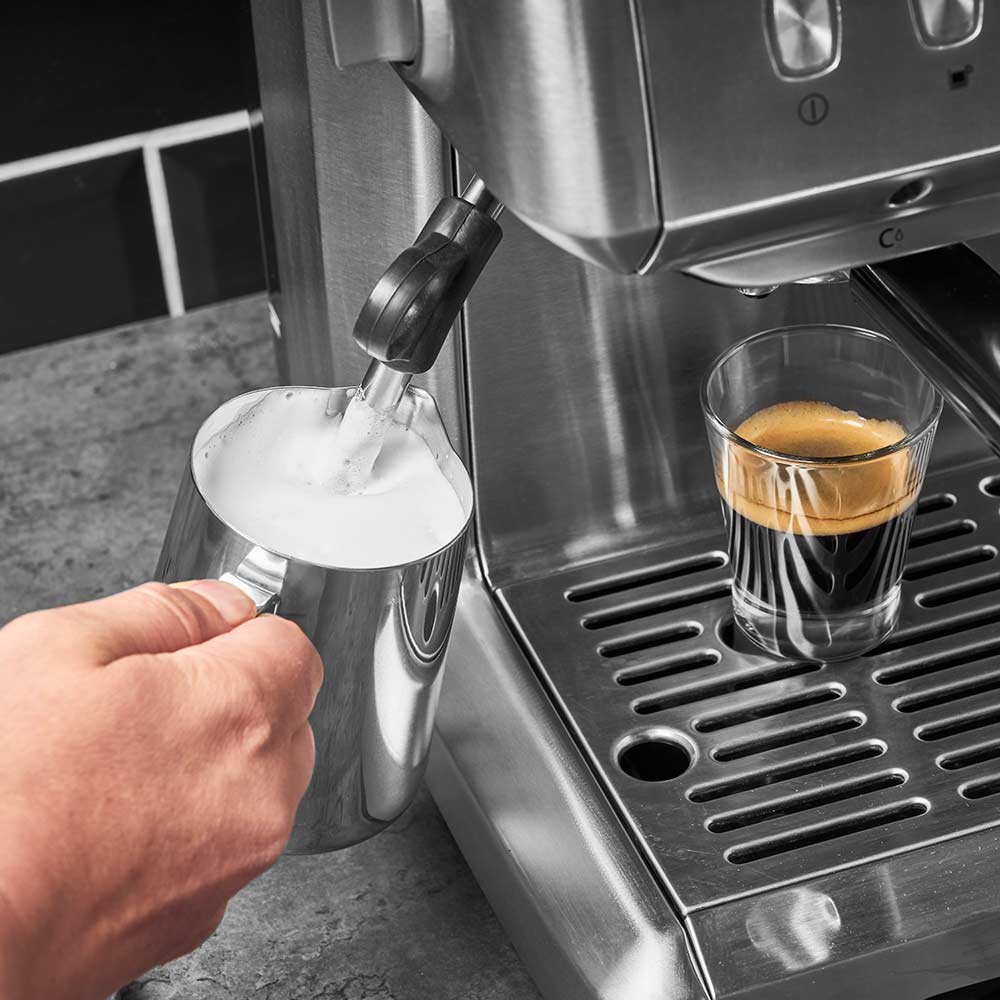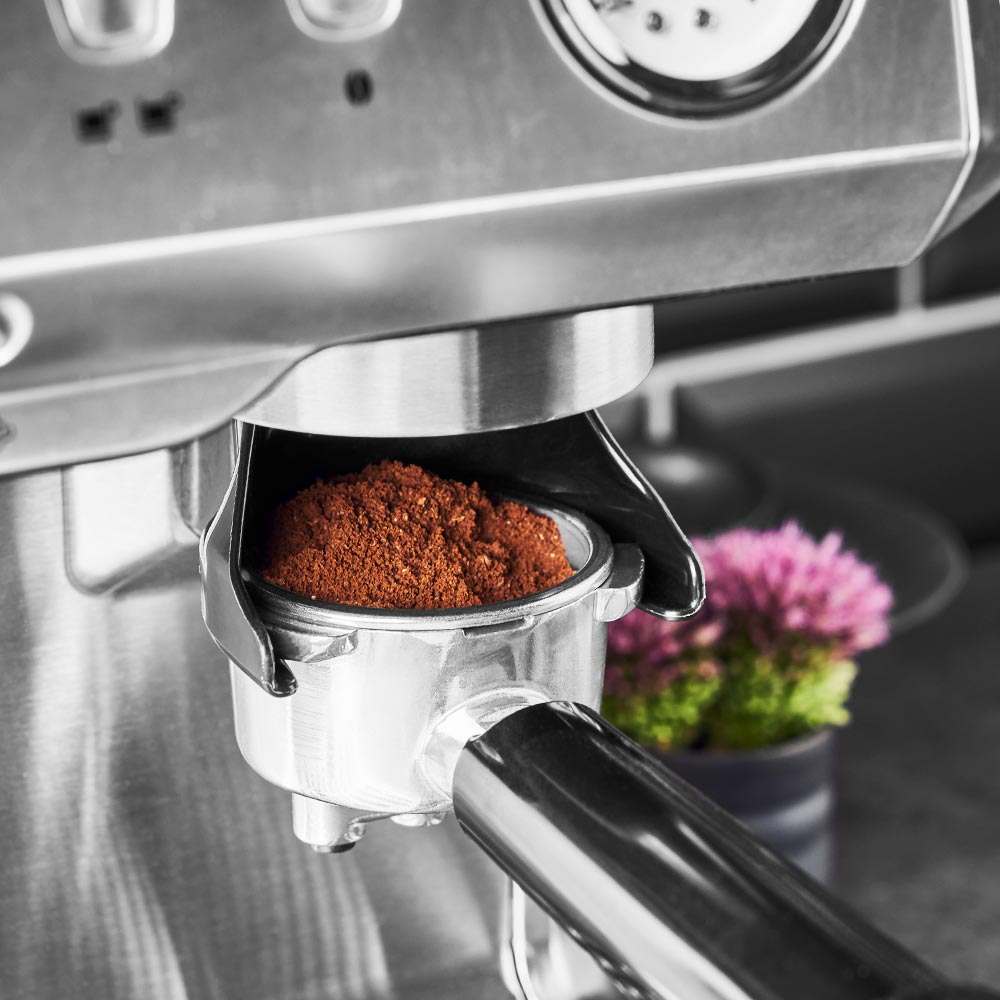 Design Espresso Advanced Barista
Programmable sieve-holder espresso machine with integrated conical grinder
For freshly-ground coffee beans, coffee powder or ESE pads
For all speciality coffees from espresso, latte macchiato, cappuccino and Americano to café crème
Compact design, stainless steel housing (brushed)
Thermo-block heating system: fast warm-up time (approx. 1.5 minutes)
Professional ULKA espresso pump (15 bar)
Integrated hot water function for café AMERICANO, café crème or tea
Programmable water quantity each cup
Pre-brew function
11 grinding grade settings and coffee powder quantity can be set individually
Beans fresh container for 220g beans - for up to 30 shots of espresso
Pressure gauge, control function for brewing pressure
Heated warming plate for 6 espresso cups
360° rotatable milk frothing jet
Removable 2-litre water tank
Accessories included: Double-walled filter insert for 1 and 2 cups, filter insert for ESE pads, milk frothing can, measuring spoon with espresso tamper, cleaning tool, water filter
Design Espresso Advanced Barista
Power supply:
220 - 240 V AC | 50 / 60 Hz
Power consumption:
1600 Watt
Lenght of power cord:
approx. 70 cm
Dimensions:
approx. 288 x 305 x 395 mm (W x D x H)
Capacity, water tank:
2,5 Liter
Capacity, bean hopper:
max. 220 g
Prüfzeichen:


---
Here you will find the most frequently asked questions and the corresponding answers to this article.
Empfehlung zur Einstellung des Mahlgrades und zum richtigen Tampern/Anpressdruck
- Bitte stellen Sie den Mahlgrad zu Beginn immer auf ganz GROB / COARSE Stufe 11 ein (Mahlrad ganz nach links drehen).
- Verändern Sie den Mahlgrad dann bei Bedarf nach und nach, indem Sie in kleinen Schritten die Mahlgradeinstellung feiner drehen.
- Stellen Sie den Mahlgrad am besten nur bei laufendem Mahlwerk ein.
- Mahlen Sie 3 Portionen in der neuen Mahlgradeinstellung, um das Mahlwerk einzustellen.
- Tampern Sie zunächst mit geringem Anpressdruck (max. 5 kg) um ein Gefühl für den richtigen Anpressdruck zu bekommen.
Jeder Barista kennt das: Geschmäcker sind subjektiv. Experimentieren Sie mit dem Mahlgrad, der Mahlmenge und dem Anpressdruck bis Sie Ihre Lieblingseinstellung gefunden haben.