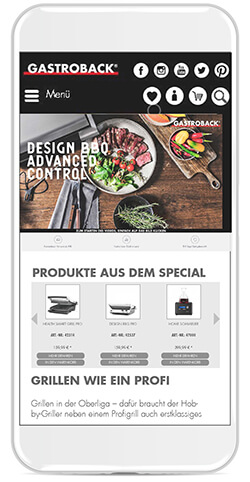 Register now and get a 10% discount *
Get new recipe ideas and offers into your mailbox!
*) The 10% discount for the new registration for the newsletter can only be redeemed in the GASTROBACK® online shop. Only one discount code can be redeemed per person, per order or per purchase. Discount codes cannot be combined with other promotions or vouchers and do not apply to renewed offers / tested and reconditioned products, spare parts and accessories. This voucher cannot be exchanged for cash.
Subscribe to newsletter
Subscribe now to our regularly released newsletter and be informed about the latest products and special offers. You will be able to unsubscribe at any time using this website or the link included in the newsletter.