This product is currently not available.
Please inform me as soon as the product is available again.
Design Dehydrator Pro
LED display, 24 hour timer with automatic switch-off
6 stainless steel drying grids, 1 drying tray, 1 grid tray, 1 muesli bar mould

Prices incl. VAT plus shipping costs
Delivery time 15.03.2022 Workdays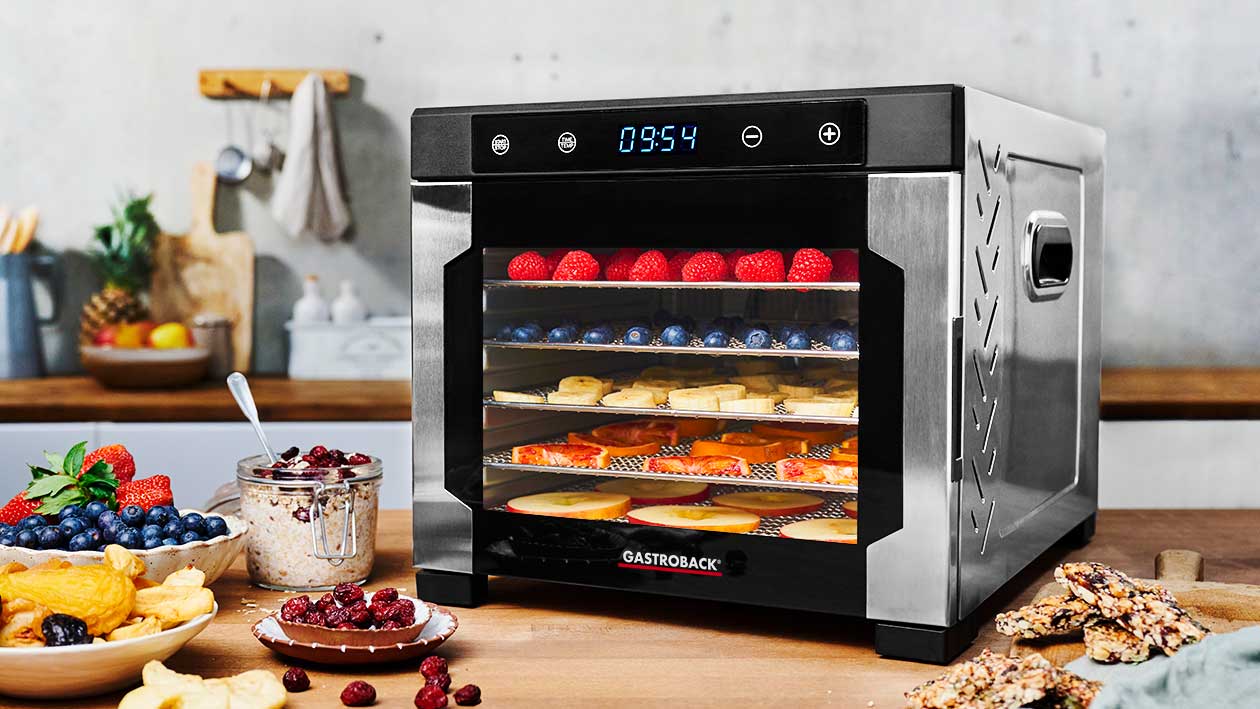 GASTROBACK® Design Dehytrator PRO
Healthy snacks without preservatives.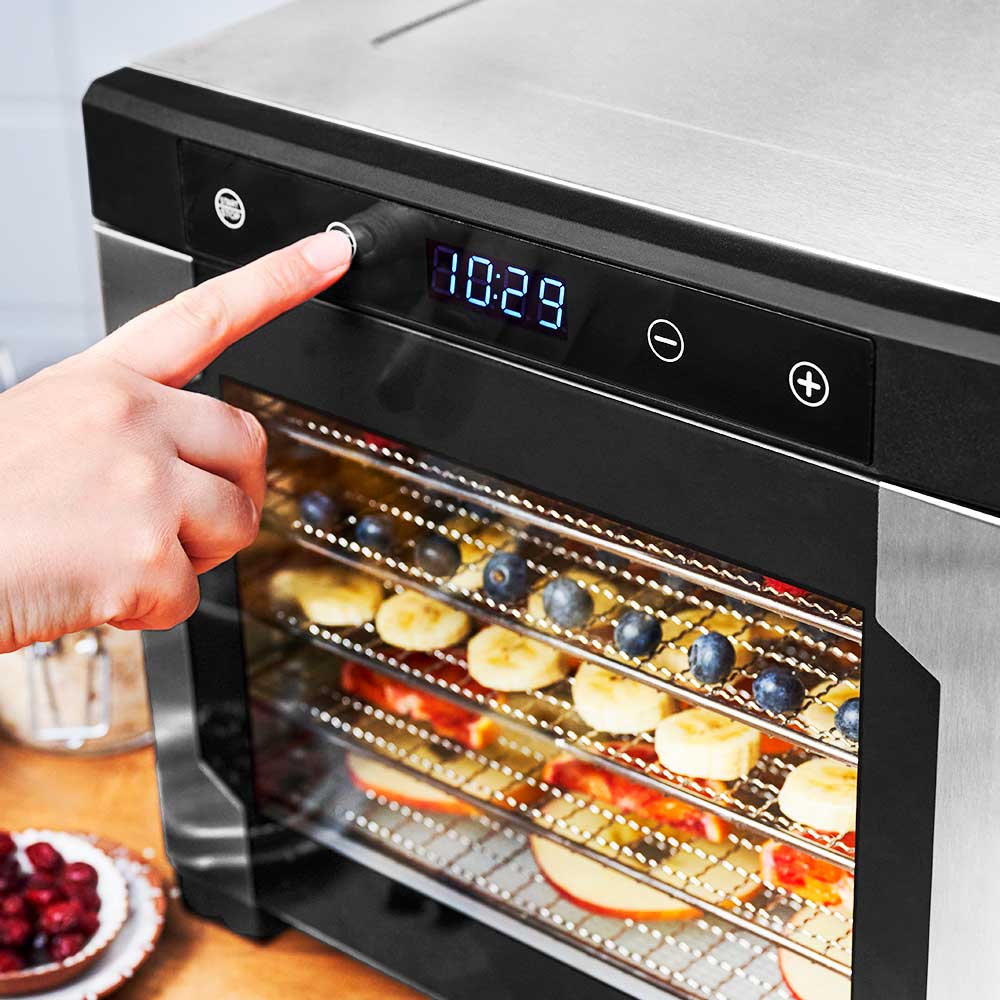 Sensor-Touch-Panel
Simple and intuitive control. A light touch of the buttons is all it takes
5940 cm² DRYING AREA
Drying Area 990 cm² per Grid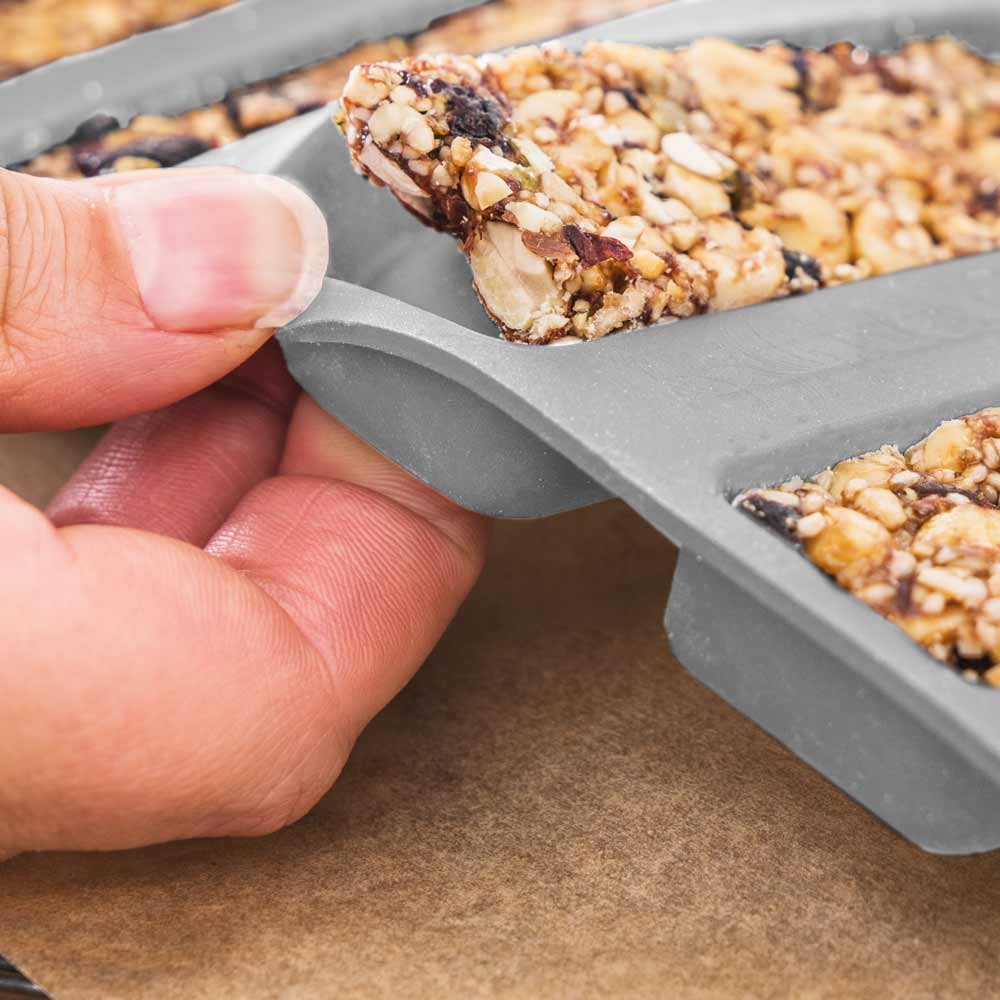 muesli bar mould
for 15 homemade bars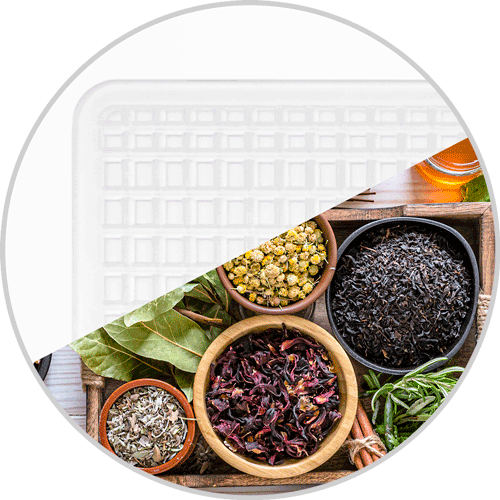 GRID TRAY
ideal for herbs, berries or flowers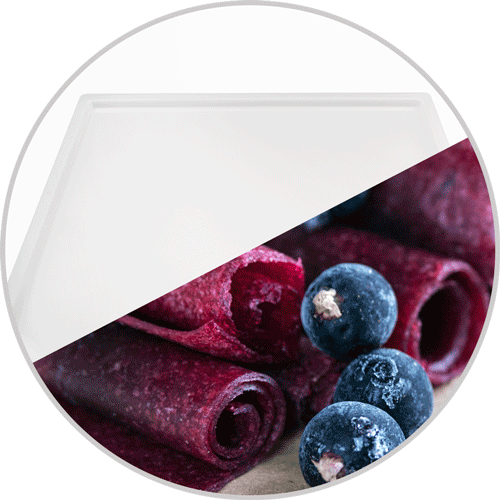 DRYING TRAY
for the preparation of fruit leather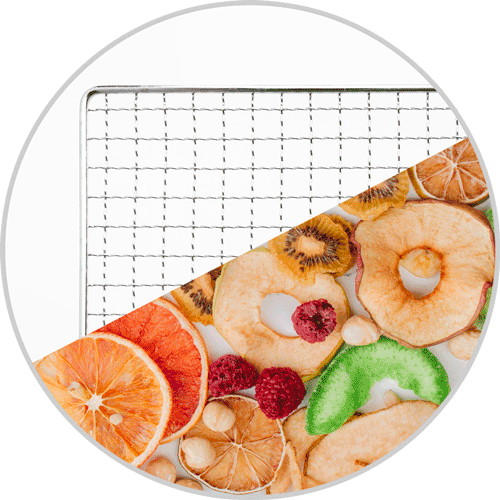 STAINLESS STEEL DRYING GRIDS
6 pieces
Design Dehydrator Pro
Features
Drying machine for healthy snacks and sweets, vegetable chips, dried fruits, muesli bars, fruit leather, dried herbs, teas, dried meat, etc.
Process healthy foods without additives or preservatives and conserve them at low cost
Flexible & versatile for almost all foodstuffs
LED display, 24 hour timer with automatic switch-off
Variable temperature setting from 35°C to 75°C enables drying in raw food quality – nutrients and enzymes are retained
6 stainless steel drying grids, drying area 990 cm² per grid, total 5,940 cm²
1 drying tray, e.g., for spreading fruit mass for the preparation of fruit leather
1 grid tray, ideal for herbs, berries or flowers, for example
1 muesli bar mould for 15 homemade bars
Stainless steel housing, 600 Watt
Attachments dishwasher-safe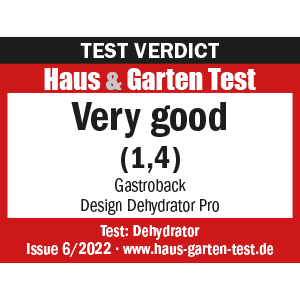 Power supply:
230 V ~ , 50 - 60 Hz
Power consumption:
600 Watt
Length of power cord:
approx. 105 cm
Dimensions:
approx. 350 mm x 455 mm x 315 mm
(W x D x H)
Capacity:
6 stainless steel drying grids
Drying area:
approx. 300 x 300 mm each food tray
Temperature:
variable from 35°C to 75°C in steps of 5°C
Certifications: