This product is currently not available.
Please inform me as soon as the product is available again.
Design Multi Juicer Digital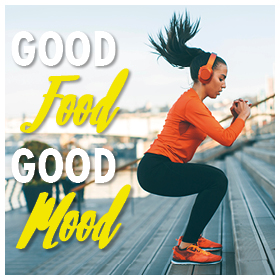 fresh & homemade
titanium-coated stainless steel micro-sieve
XXL feed chute (Ø 84 mm)
1300-watt professional motor / electronically controlled / very quiet
Watch product video now
Prices incl. VAT plus shipping costs
Delivery time approx. 5 working days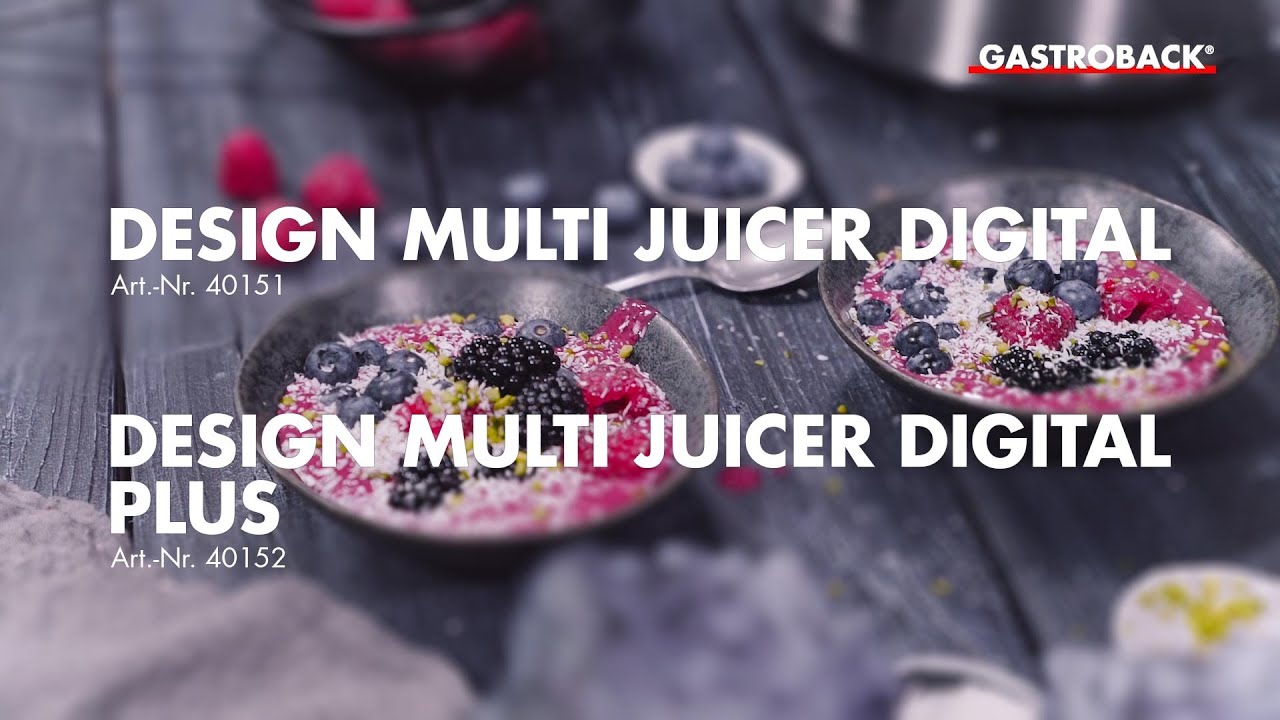 Click on the picture to start the video
Design Multi Juicer Digital
XXL feed chute (Ø 84 mm)
Extract juice from whole apples, carrots and other fruit in seconds – no pre-cutting of fruit necessary
Electronic display for hard and soft fruit settings
5 speed settings
1300 watt professional motor / electronically controlled / very quiet
Stainless steel micro-sieve for finest juice, titanium-coated grater (TiN)
2-litre pulp container
Juice jug with scale (200 - 1200 ml) and froth scraper
Spout with splash guard and drip stop
Stainless steel design
Quick and easy to clean (all accessories are dishwasher-safe)
Non-slip feet
Includes cleaning brush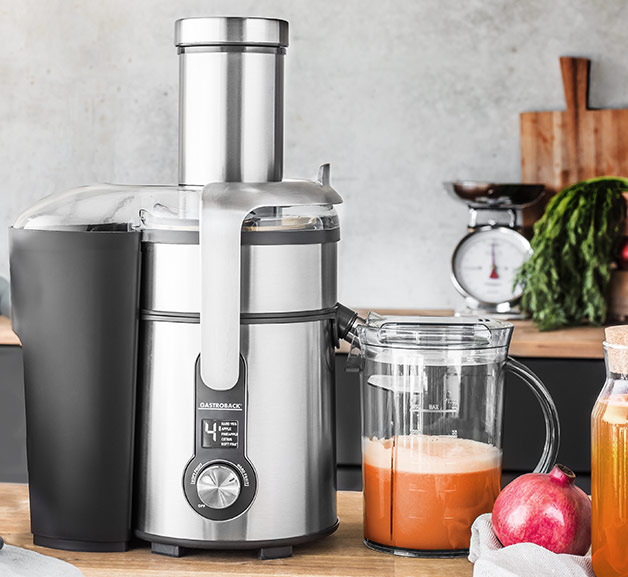 Fresh, homemade juices - for a healthy start to the day
With a glass of freshly made juice you will feel more energetic and more focused. The added bonus: when you press fruit and vegetables yourself, you know exactly what is in them. You only drink the pure ingredients in the form of fruits, vegetables or green leaves - free of industrial sugar or other additives. Try different combinations of your favourite ingredients, you are bound to find the perfect juice. This is quickly and easily done with the Design Multi Juicer Digital by Gastroback®. The 1,300 watt professional motor is electronically controlled and can also handle, with ease, hard vegetables or spice roots such as ginger. The XXL filling chute with a diameter of 84 mm also swallows unshredded fruits, eliminating the need for time-consuming pre-cutting. Thanks to the large juice box and the 2 litre pulp container, up to 1.2 litres of juice can be obtained in one juicing process. The juice outlet with splash protection and drip stop prevents dripping and thus ensures a clean work surface. The subsequent cleaning is also quick and easy, as all relevant parts are dishwasher-safe.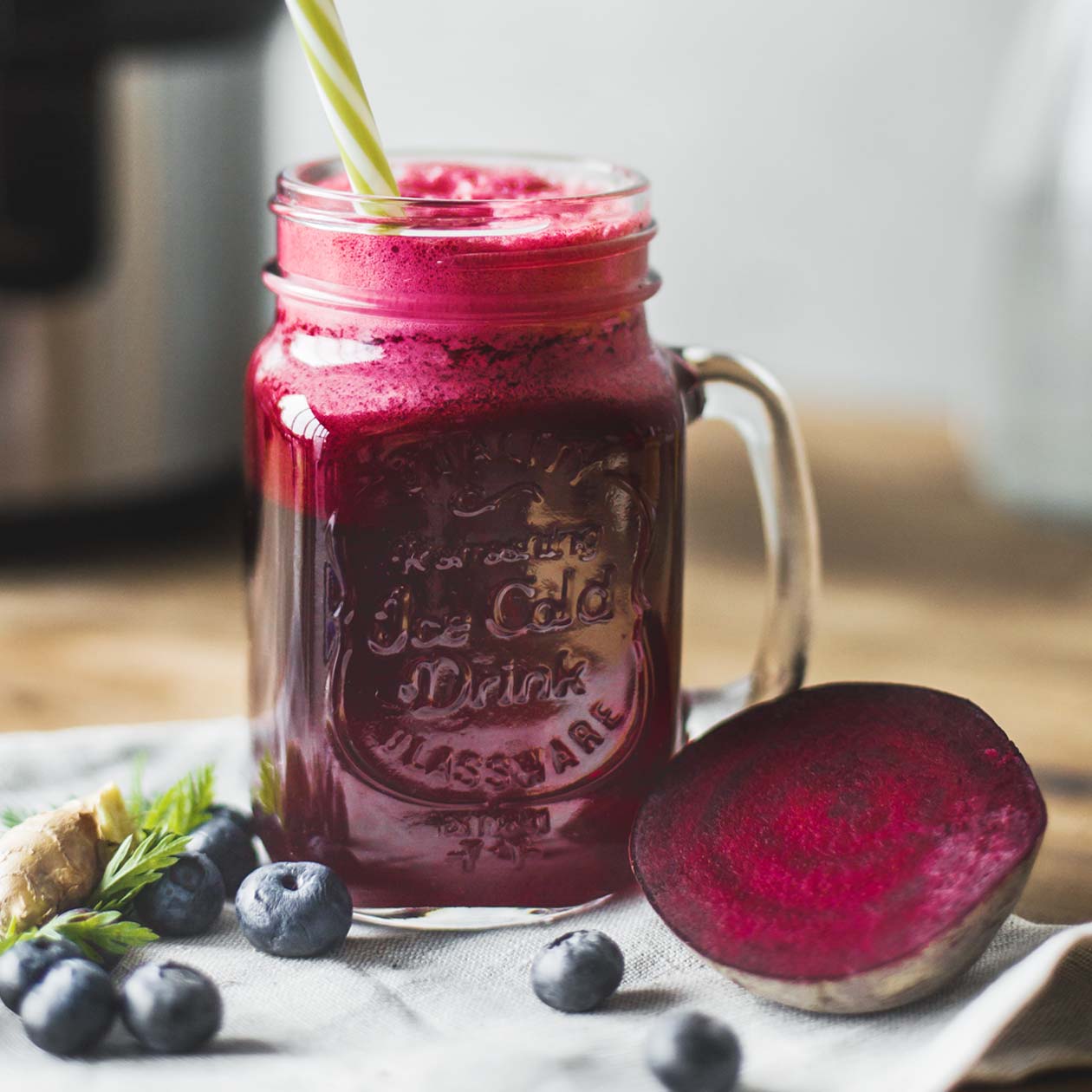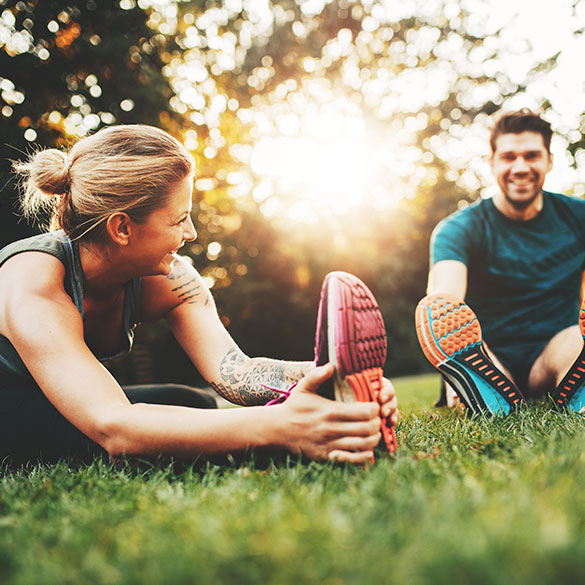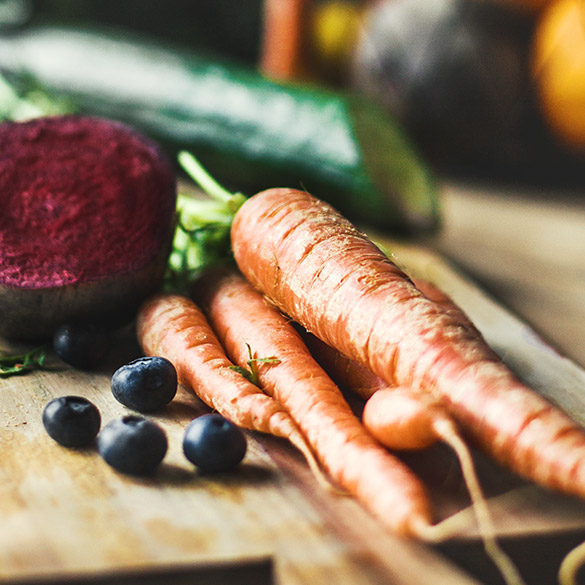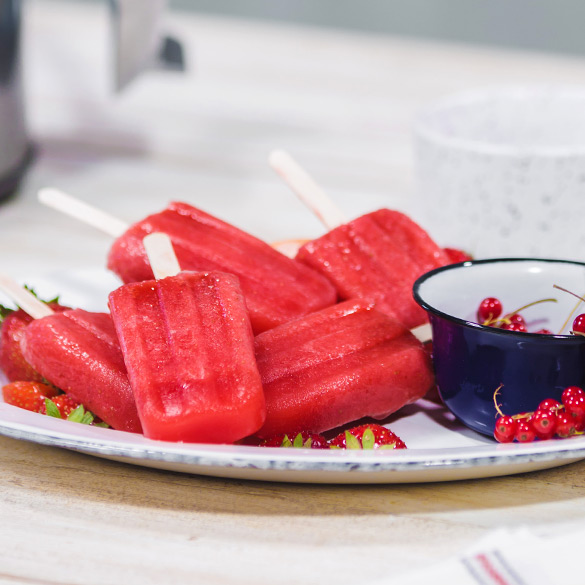 Selfmade ice cream from fruit juice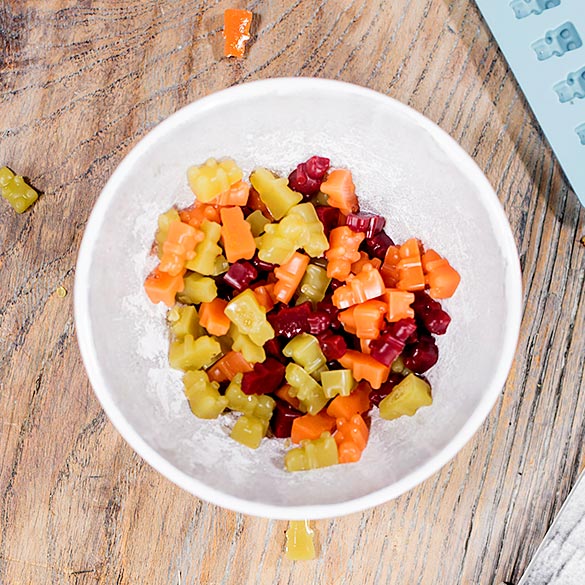 Selfmade vegan gummy bears made from fruit juice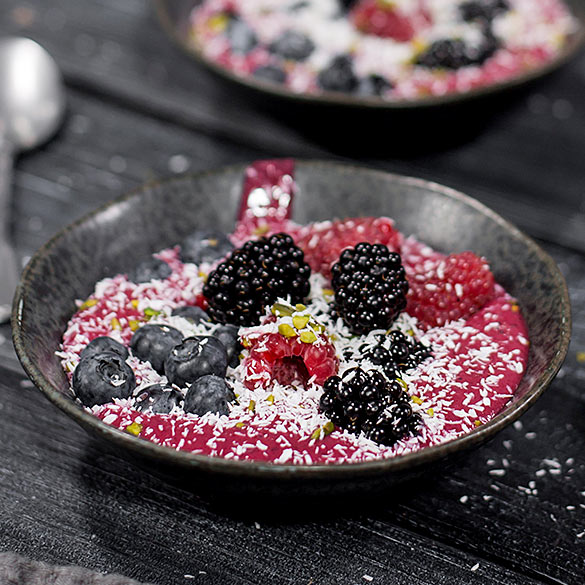 Selfmade Smoothie Bowl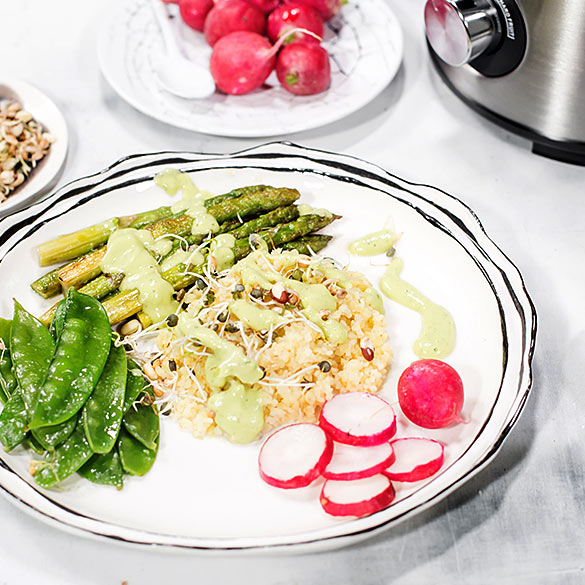 Selfmade Avocado-Lime Dressing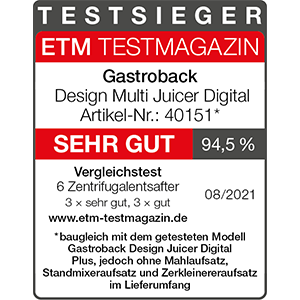 Design Multi Juicer Digital
Item No.:
60151
Power supply:
220 - 240 V AC / 50 - 60 Hz
Power consumption:
max. 1300 Watt
Length of power cord:
approx. 110 cm
Weight (motor base):
approx. 3.0 kg
Dimension (motor base):
approx. 200 mm x 211 mm x 228 mm (W x D x H)
Capacity, pulp container:
Capacity, juice container:
max. 2000 ml (upper rim of the handling groove)
max. 1250 ml
Certification: