Design BBQ Pro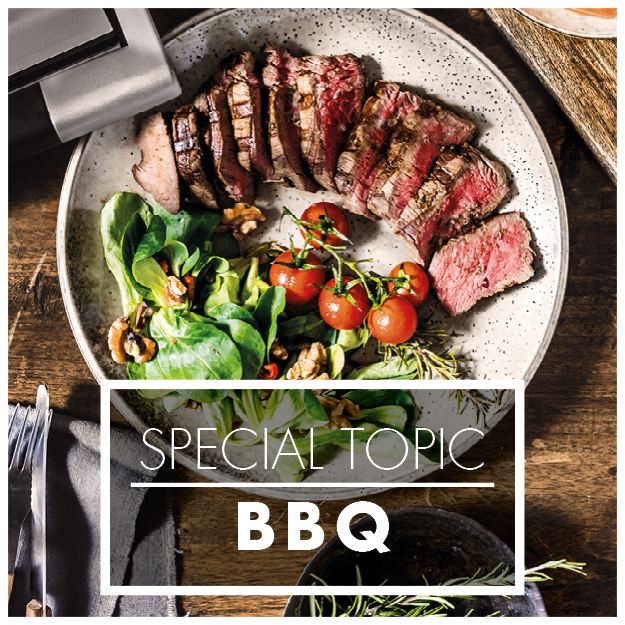 Steaks in Steakhouse-Quality
Unfolds for use as a large barbecue grill
Lockable top plate for height adjustment
Grill area from 750 cm² to 1500 cm²
Watch product video now
Prices incl. VAT plus shipping costs
Ready to ship today,
Delivery time appr. 3-4 workdays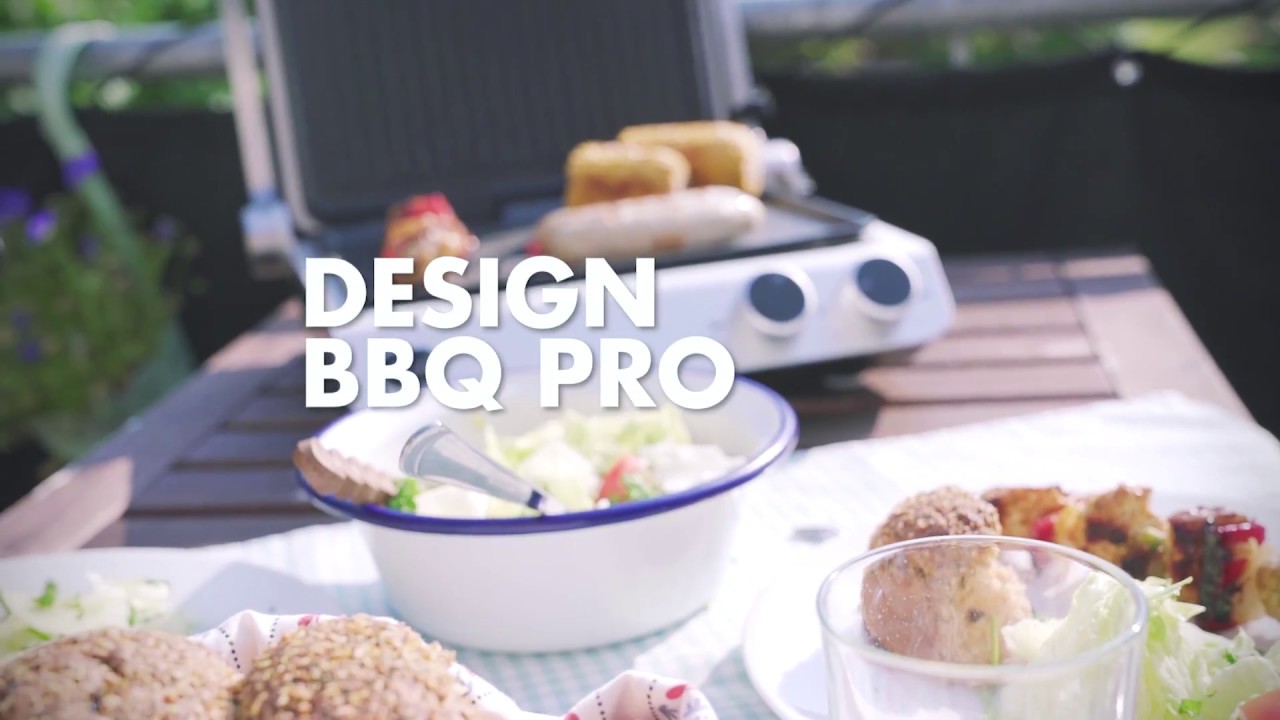 Click on the picture to start the video
Lockable height adjustment
of the top plate.
The top plate can be locked in 5 different steps. You can therefore adapt the grill to any thickness of your grilled food.
You can also use the Design BBQ Pro completely unfolded.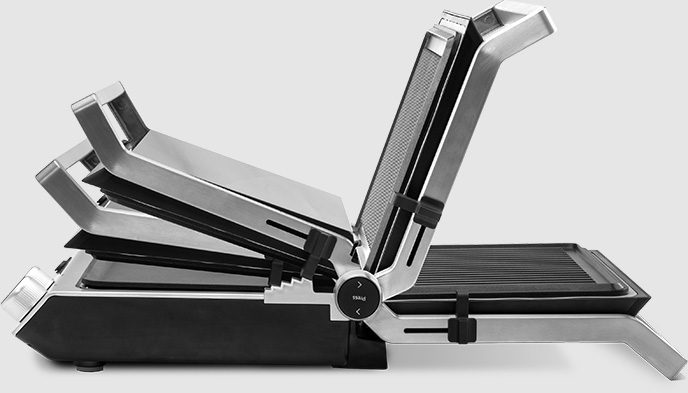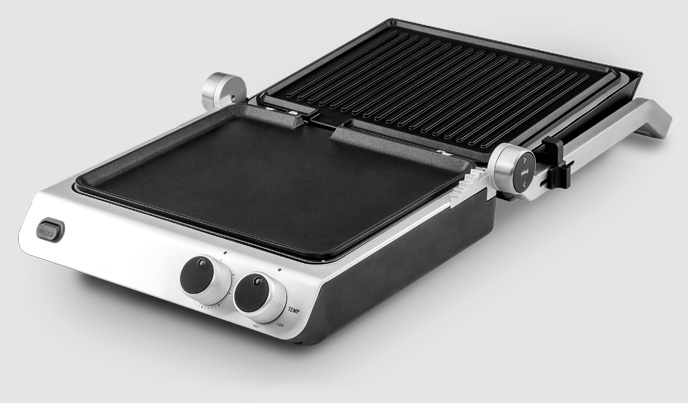 Large barbecue grill
The two barbecue areas together make up a grill area of approx.1500 cm².
Ideal for any party with several people.
Removable grill plates
The grill plates can be unlocked and removed with a simple push of a button.
Their non-stick coating makes them easy to clean in the dishwasher.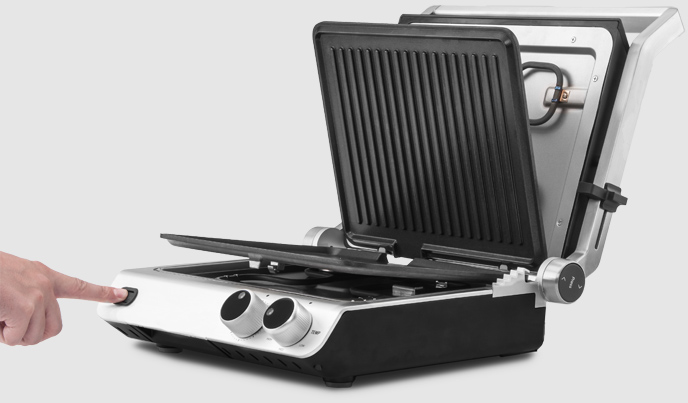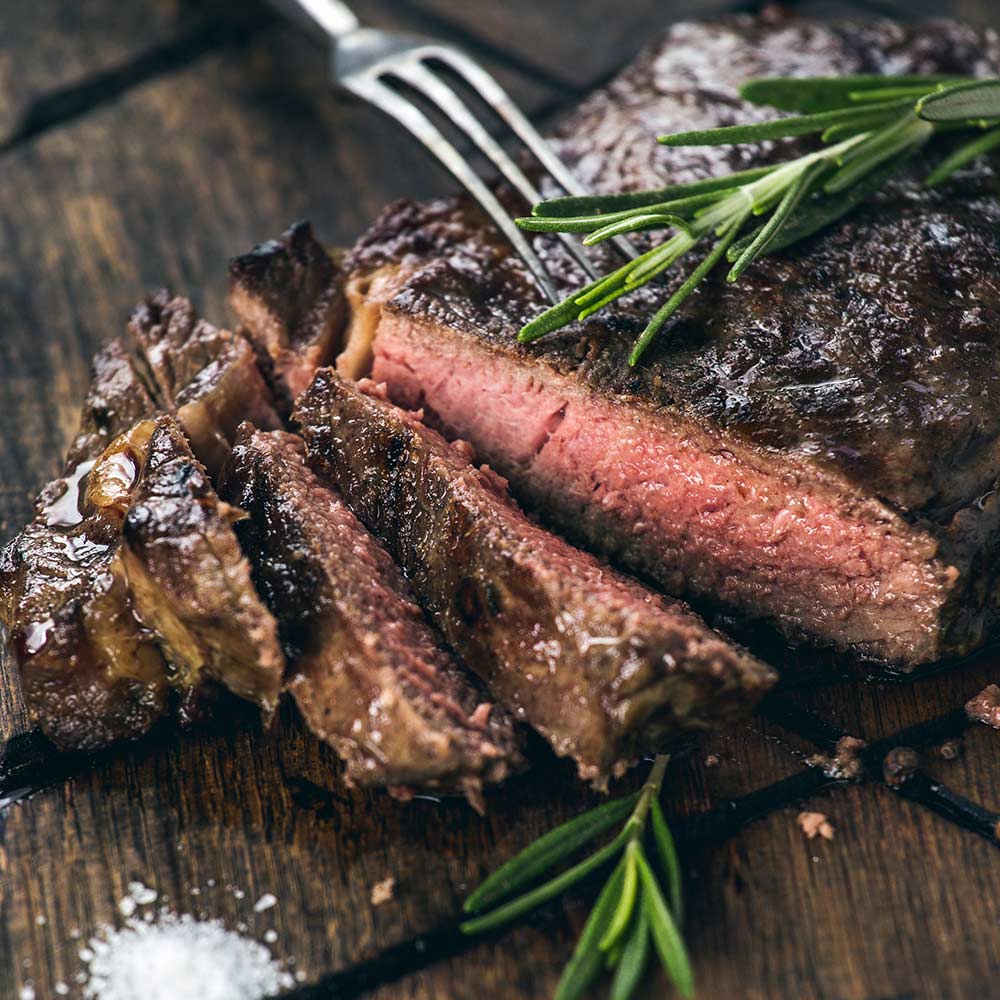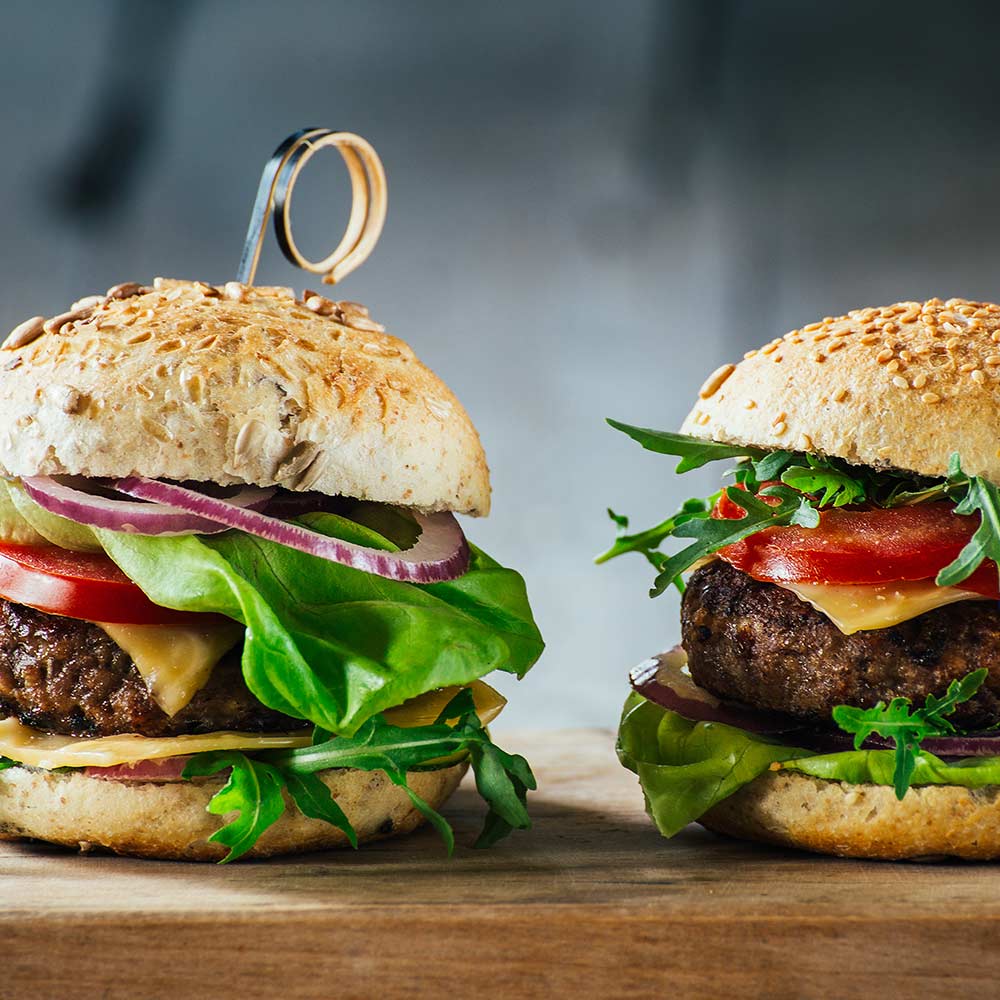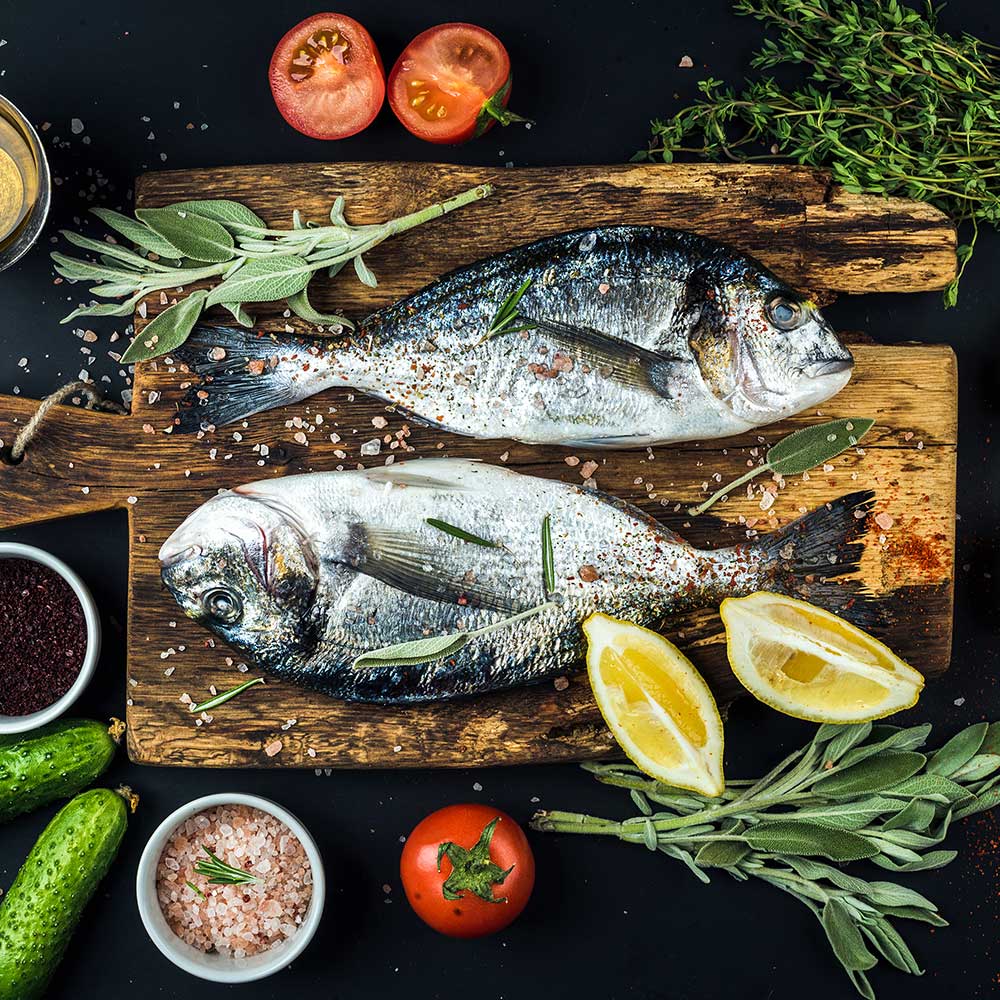 5-Step temperature adjustment to adjust for type and thickness of meat
30 minute timer with automatic shut-off function and audible signal
Grill contact area: approx. 750 cm² (25 x 30 cm)
Unfolds for use as a large barbecue grill: approx. 1500 cm²
Flat bottom grill plate, ribbed upper part grill plate
Low-fat feature: Healthy contact-grilling for zero fat
Extra-fast grilling with 2000 watt
Grill area with anti-stick coating
Removable grill plates, suitable for use in dishwashers
Lockable top plate for height adjustment
Tiltable grill plate for easy grease drainage
Removable grease catcher (suitable for use in dishwashers)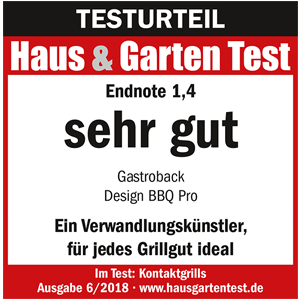 Design BBQ Pro
Item No.
62537
Power supply:
220 - 240 V ~ / 50 - 60 Hz
Power consumption:
2000 Watt
Length of power cord:
approx. 90 cm
Weight:
approx. 7.25 kg
Dimensions:
(Width x Depth x Height)
approx. 380 mm x 364 mm x 174 mm (closed)
approx. 378 mm x 508 mm x 342 mm (open)
Size of grilling area:
Base: 250 mm x 300 mm
Lid: 250 mm x 300 mm
Certification: